< Ram
Notes
American, Hungarian resident, b. 1965, aka RAM, JD Ram (not to be confused with the American porn actor of the same name), 2000s.
Pictures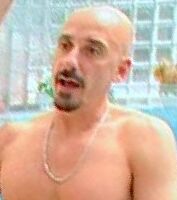 from Skinny Dippin' & Cum Drippin'
Copyright © 2000 - 2014 The European Girls Adult Film Database. All rights reserved. EGAFD must be consulted about the reproduction of any materials from www.egafd.com.